A Brand-New Fit Designed to Keep You Safe
Active Safety
We'll start at the beginning, the very forefront of Honda Fit safety: active safety features. Active safety features are extremely important when it comes to making sure that the vehicle is always aware of what is taking place around it, even before the driver is. This makes it much easier to keep passengers safe and out of harm's way, all while reducing the chances of a collision. Some of the great features that you can find working hard in this department include:
Multi-Angle Rearview Camera – With three different viewing angles, it'll be hard to miss any obstacles in your path as you reverse.

Tire Pressure Monitoring System – Proper tire pressure is an important part of vehicle performance and safety, which is why this system monitors and alerts you when pressure is low and it's time to fill up your tires.

Honda Sensing – The Honda Sensing suite consists of Forward Collision Warning, Lane Departure Warning, Collision Mitigation Braking, and Road Departure Mitigation. These systems work hand in hand to actively avoid accidents and keep passengers safe.
Passive Safety
Passive safety features are next on the agenda. As implied by the name, these are features that wait behind the scenes to play a crucial part in vehicle safety. The features in this department are implemented during manufacturing and are designed specifically to provide extra safety in the event of a collision. A couple of these features are:
ACE Body Structure – The high-tech Advanced Compatibility Engineering (ACE) body structure is designed to keep passengers safer in the event of a collision. This is done by working to reduce the impact of a collision by distributing the impact more evenly throughout the vehicle and away from passengers.
Comprehensive Airbag System – The Honda Fit's airbag system includes advanced front airbags, SmartVent front side airbags, and side curtain airbags with a rollover sensor to provide as much safety as possible in case of a collision.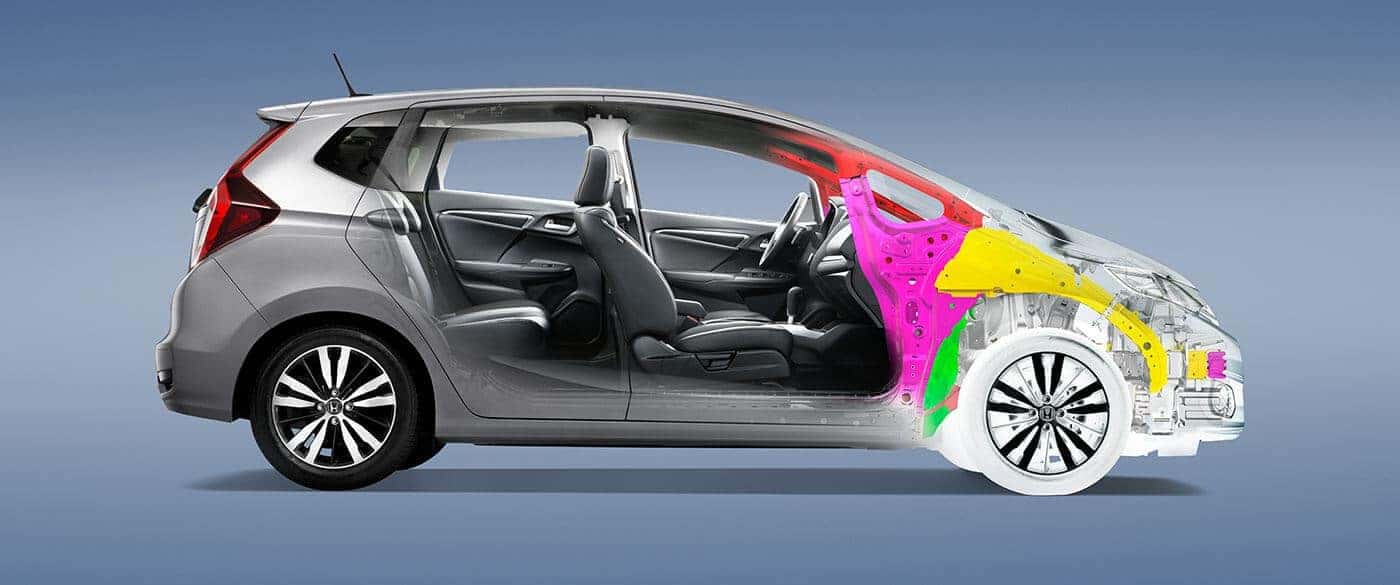 Driver-Assist Features
Tying it all together are driver-assistance features. These are features that do just what you would guess—assist the driver in staying alert and focused on the road. With the help of these features, passengers can rest assured that Honda Fit safety is looking out for them. Some of the features found in this department can be found below: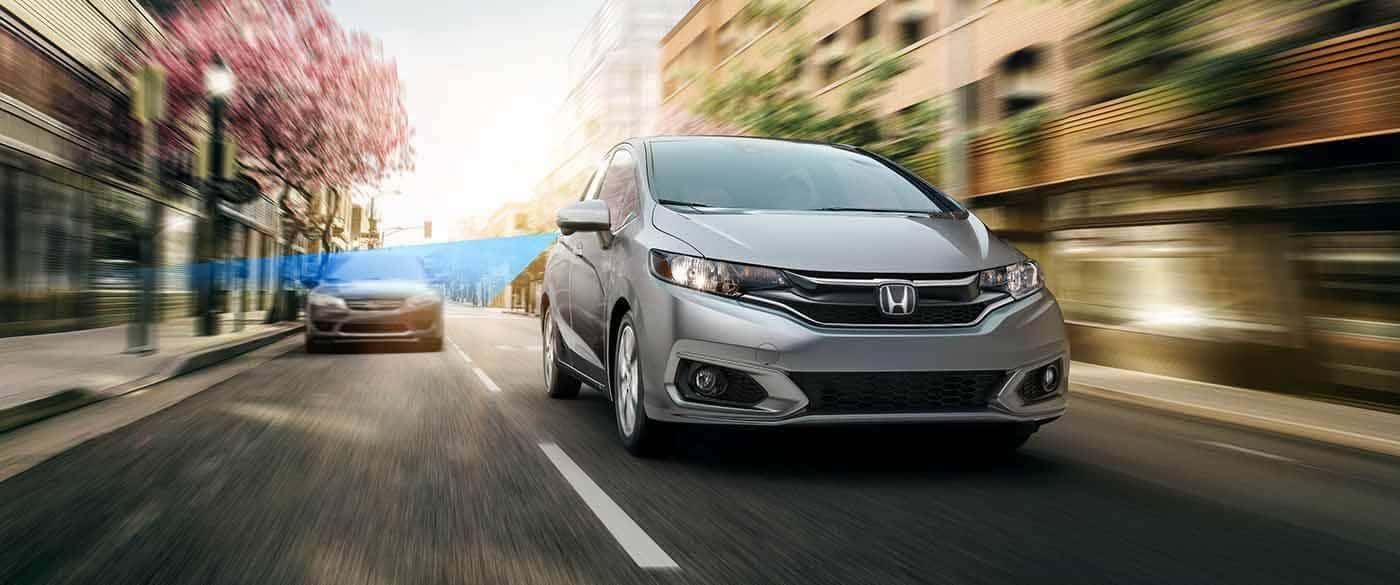 Honda LaneWatch – Honda LaneWatch is a system that enables a camera on the passenger-side mirror every time you activate the right turn signal, so you can clearly see anything in the lane next to you—ensuring safer lane changing.
Blind Spot Information System – Similar to Honda LaneWatch, this system works to alert you when there is a vehicle detected in either lane when you signal to switch lanes, making it even safer and simpler to switch lanes.
Cross Traffic Monitor – To reduce the number of collisions caused by impaired visibility, this monitoring system will alert drivers when there is a vehicle approaching from either side of the vehicle's rear.