There's a Spot for Everything with HR-V Cargo Space
Interior Cargo Space
When it comes to interior cargo space, the 2018 Honda HR-V does not skimp on providing New England drivers with the most space possible. The vehicle itself contains 100.1 cubic feet of passenger volume and can fit up to five passengers. Inside this space is plenty of room for passengers to stretch out and get comfortable. With all of the seats filled and in the upright position, there's still an impressive 24.3 cubic feet of cargo space to utilize. The HR-V is very versatile, so this space can also easily be converted into more cargo space when necessary. One of the main features that makes this possible is the second-row Magic Seat that can be configured to expand the interior HR-V cargo space to as much as 58.8 cubic feet.
Another added bonus is the three different cargo-holding modes, which help drivers better fit oddly shaped or large cargo loads into their vehicles with ease. Utility Mode is for maximizing space by folding all of the seats flat for 58.8 cubic feet of space. Long Mode is achieved by folding down the passenger side front seat as well as the rear seats to accommodate cargo as large as 8 feet long. Finally, Tall Mode is available when the second-row Magic Seat is flipped upward to provide up to 4 feet of vertical cargo space.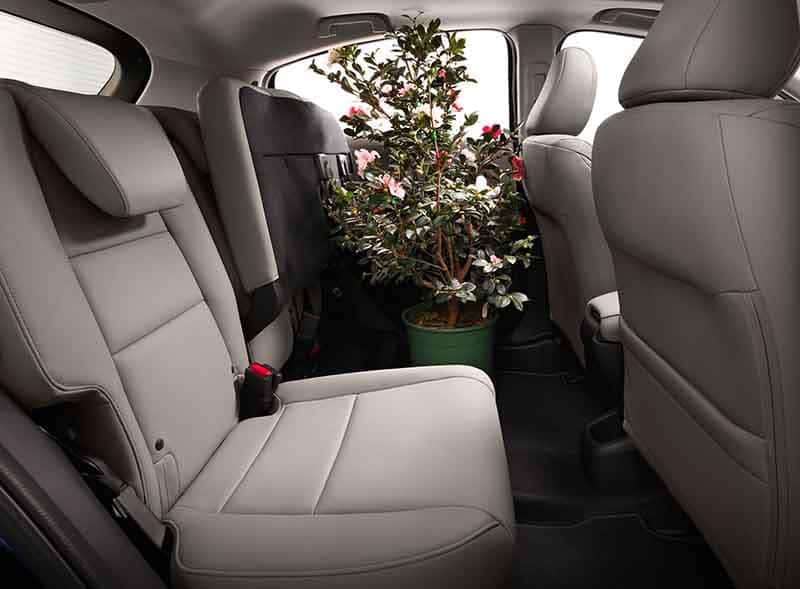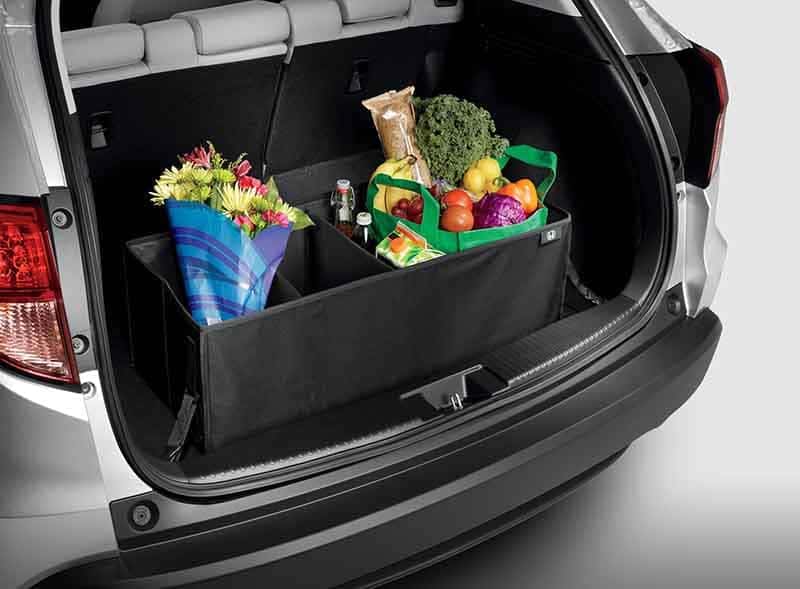 Interior Accessories
Alongside the above built-in features, there are also plenty of optional accessories that drivers can add to their vehicle to achieve even more cargo-carrying capacity than before. In the interior of the vehicle, these can include everything from hidden cargo areas to foldable seating. A few of the available interior accessories for enhancing cargo include:
Cargo Cover – Hide your trunk's cargo from onlookers to increase safety and prevent UV rays from damaging items as well.
Cargo Liner – Protect the carpeting in the cargo area from dirt, debris, water, and other unwanted messes that could be caused by the trunk's contents.
Cargo Net – Keep groceries upright and prevent items in your trunk secure and safe from rolling out with this protective net.
Cargo Organizer – Stay organized even when you're on the go with this helpful cargo-organizing system for the vehicle's rear cargo area.
Cargo Tray – This more durable version of the cargo liner is best for keeping your cargo area safe from stains, spills, etc.
Exterior Accessories
Exterior accessories can be equipped outside the vehicle and work to add extra ways for drivers to store more cargo in addition to what's inside the vehicle. Some of the popular exterior accessories for the Honda HR-V are as follows:
Roof Box – Store sports equipment and gear with ease on the roof rails of the vehicle inside the roof box attachment. The roof box can also be removed from the top of the vehicle for easy access.
Vehicle Attachments – To free up even more space, the exterior of the Honda HR-V is prepared to carry a number of different types of equipment. Mount your snowboards, skis, or bikes to the vehicle with these special vehicle attachments.