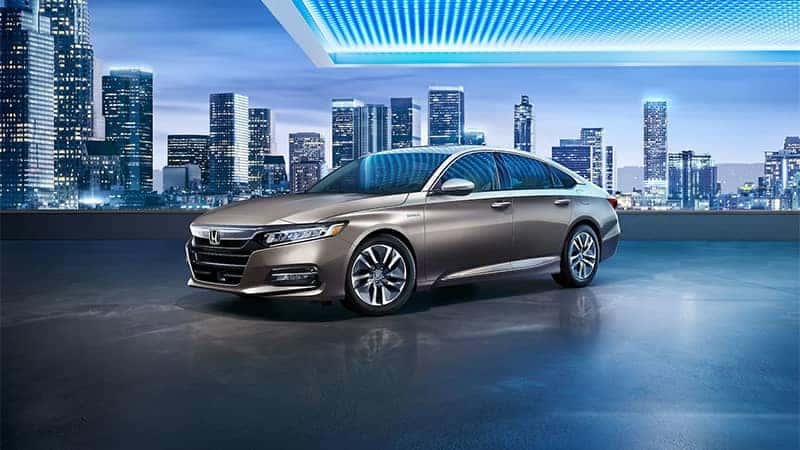 Each year, Wards put together their 10 Best Engines list. It used to be that finding a hybrid among those best car engine setups would be laughable, but models like the Honda Accord have pushed engineering far enough to rank among the industry's best.
Wards was so impressed with the Honda Accord Hybrid that they placed its hybrid engine on their prestigious list. Read on to find out why.
Honda Accord Hybrid Specs
Leveling praise at the Honda Accord Hybrid engine is actually a little misleading. After all, a hybrid setup works with motors as well as a gas engine.
The Honda Accord Hybrid powertrains bring together:
143 hp, 129 lb-ft 2.0L iVTEC Atkinson-Cycle Gasoline Engine
Two AC Synchronous Permanent Magnet Electric Motors
Electronic Continuously Variable Transmission (E-CVT) with Sport Mode and Deceleration Selectors
You can expect to make up to:
212 Total Combined Horsepower
48 MPG in the City*
48 MPG on the Highway*
Beyond the refreshingly vibrant powertrain, further performance and efficiency highlights include:
3 Mode Drive System (ECON/Sport /EV)
8-Year High-Voltage Battery Limited Warranty
Deceleration Selectors
Remote Engine Start
Wards Honda Accord Hybrid Breakdown
The overriding question Wards found themselves asking while test driving the Honda Accord Hybrid was apparently: "Is this really a hybrid?".
Drivers expecting to pay for their impressive MPG ratings with less than stellar performance will be pleasantly surprised by the vehicle's ability to deliver "power and torque in such seamless fashion".
Here are just a few review highlights from Wards:
""Great midrange power and torque for navigating traffic," reads one judge's scoresheet. "And it really feels 'sporty' in sport mode.""
"It also emits a pleasant note – somewhat unusual for a hybrid, with a unique futuristic sound that is both techy and friendly."
""I can't believe it, but this makes me like hybrids," confesses one of the converts among us."
Test Drive a Honda Hybrid by Visiting Your Nearest Honda Showroom
The Wards team drove a 2018 Honda Accord Hybrid, but the same exceptional powertrain carries over to the 2019 model and other Honda hybrids like the 2019 Honda Insight. To find out more or explore special offers, visit your nearest New England Honda dealer or contact us directly.