2019 Honda Accord Engine Specs Deliver Exceptional Potent Performance
2019 Honda Accord Horsepower and Torque
Sitting at the heart of each 2019 Honda Accord is a cutting-edge engine perfectly engineered to deliver anything from crisp acceleration at low speeds to composed cruising on the highway.
Options include:
1.5L In-Line 4-Cylinder with Turbocharger: Makes up to 192 hp and 192 lb-ft of torque.
2.0L In-Line 4-Cylinder with Turbocharger: Makes up to 252 hp and 273 lb-ft of torque.
The available 2.0L is going to speak to driving enthusiasts, but even the standard engine vastly outperforms standard outputs from competing midsize sedans.
Ford Fusion: Up to 173 hp and 174 lb-ft of torque.
Mazda6: Up to 187 hp and 186 lb-ft of torque.
Hyundai Sonata: Up to 185 hp and 178 lb-ft of torque.
Kia Optima: Up to 185 hp and 178 lb-ft of torque.
Whether changing into the fast lane or hitting the accelerator as lights turn green, power delivery feels immediate.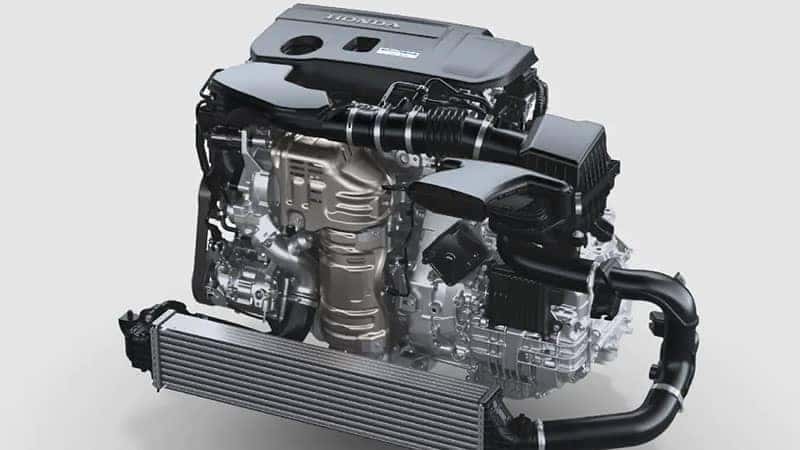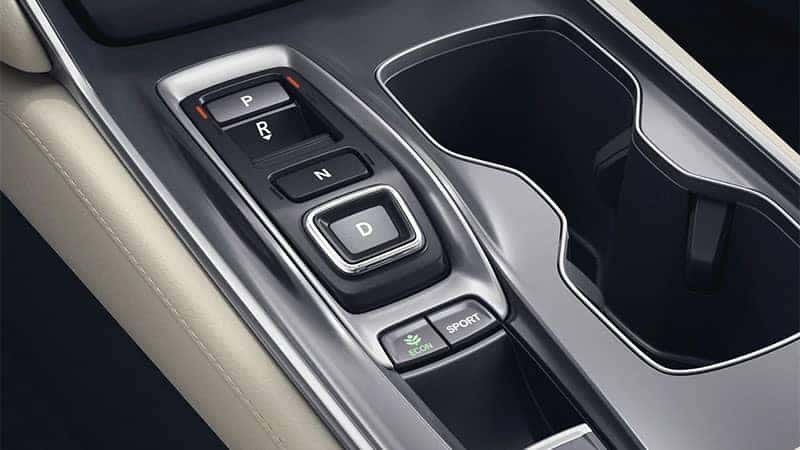 Honda Accord Fuel Economy
The Honda Accord has eradicated the old dilemma of power vs. efficiency. There's no need to choose between thanks to a set of innovative transmissions that sip fuel even when paired with high-output engines.
6-Speed Manual Transmission (6MT): Comes as standard to provide total control over every shift.
Continuously Variable Transmission (CVT) with Sport Mode: Uses a belt-based system to constantly vary speed for seamless performance and outstanding efficiency scores.
10-Speed Automatic Transmission (10AT): A generous 10 gear ratios are used for customized power across all speeds. Paddle shifters are fitted for direct upshifting and downshifting.
Of course, even the most efficient powertrain suffers when driven inefficiently. That's why all 2019 Honda Accord models are fitted with an Eco Assist™ System that monitors your driving behavior, shows how it's affecting fuel economy, and coaches you to drive more efficiently.
When 2019 Honda Accord fuel economy scores come in, expect to be impressed.
Honda Accord Performance Features
The Honda Accord has been tuned, revised, and refined over the years to deliver a class-leading drive, and an elite selection of features sharpen performance through every twist and turn.
3 Mode Drive System: Drivers can select between ECON, Sport, and Normal drive models to adjust throttle response and other drive characteristics around changing desires and driving conditions.
Adaptive Damper System: Suspension action is actively controlled for composed control across uneven roads and relaxed driving everywhere else.
MacPherson Suspension: MacPherson strut front suspension and multi-link rear suspension iron out the road for a calm driving experience.
Driveby Wire Throttle System: Drive by Wire replaces mechanical steering components with electrical parts for finer, easier control and to allow semi-autonomous driving technology.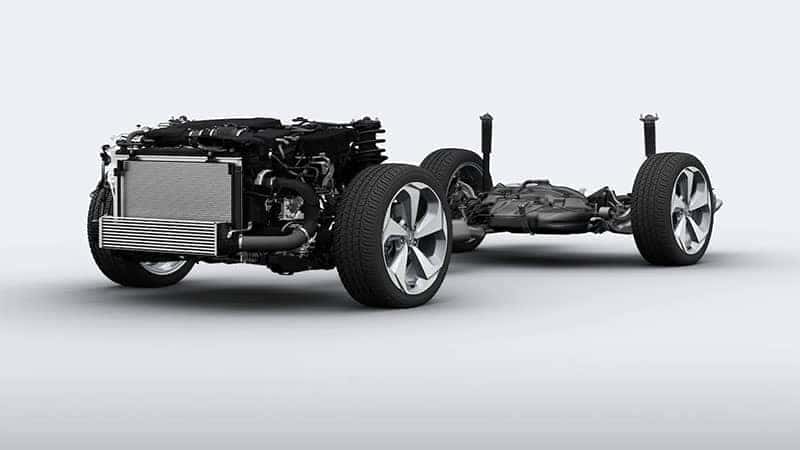 Honda Accord Active Safety Features
The 2019 Honda Accord is noted for its outstanding safety features, including the adoption of Honda Sensing driver assistance technology across all trim levels. Each model is also fitted with a selection of active safety features to improve the way your car feels.
Vehicle Stability Assist™ (VSA®) with Traction Control: Monitors speed, throttle position, individual wheel speeds, steering angle, lateral G-force, and yaw rate to change driving dynamics on the fly for added stability.
Electronic Brake Distribution (EBD): EBD accounts for road conditions, speed, loading, and other factors to intelligently distribute braking force between all wheels.
Tire Pressure Monitoring System (TPMS): Too much or too little air in your tires impacts performance, so the Honda Accord prompts you to keep track.