The Impressive Performance of the 2019 Honda Pilot
Engine and Power
The Pilot is powered by a 3.5L V6 engine, which produces up to 280 horsepower and 262 lb-ft of torque. It offers drivers "a pleasant ride," according to to U.S. News and World Report, and quick acceleration, which can make trickier driving situations, such as merging or passing on the highway, much easier. The Pilot comes standard with a 6-speed automatic transmission that expertly delivers the power generated under the hood to either the front wheels or to all the wheels, depending on whether 2WD or AWD is right for you. The top-tier Touring and Elite trim levels upgrade the transmission to a 9-speed automatic with Shift-by-Wire.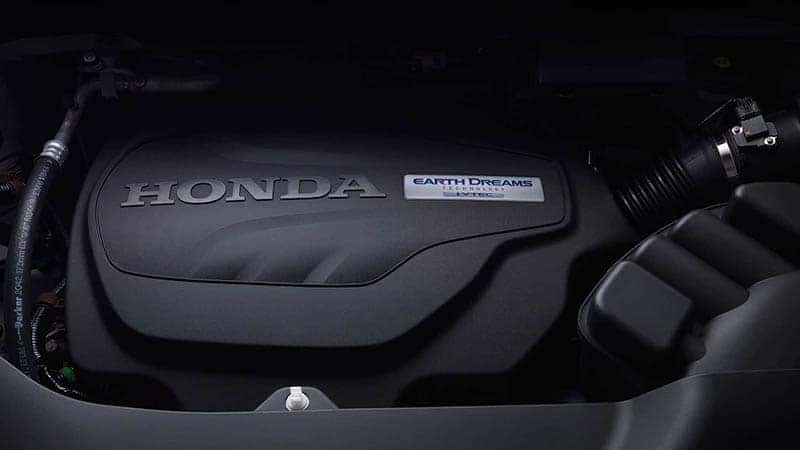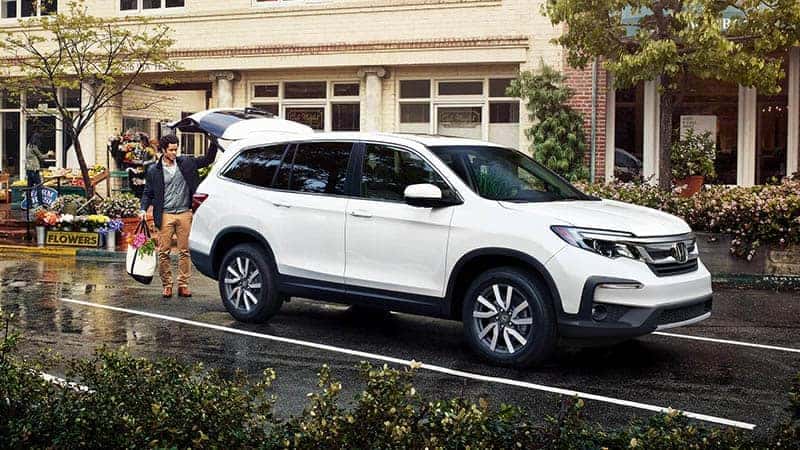 Fuel Efficiency
With so much power and utility, the Pilot may surprise some drivers with its excellent fuel economy. Depending on which transmission and drivetrain drivers choose, the estimates will vary slightly, but every model of the Pilot achieves class-leading fuel economy. And that's good news for the environment and your wallet.
6-speed Transmission with 2WD – 19 city / 27 highway / 22 combined mpg*
6-speed Transmission with AWD – 18 city / 26 highway / 21 combined mpg*
9-speed Transmission with 2WD – 20 city / 27 highway / 23 combined mpg*
9-speed Transmission with AWD – 19 city / 26 highway / 22 combined mpg*
Drivetrain
The Pilot comes standard with 2WD. But for drivers who prefer AWD, it is available on every model of the Pilot, including the entry-level LX, and comes standard at the top of the line Elite level. Choosing AWD can provide more control on slippery or snowy roads and allows the Pilot to tow heavier loads.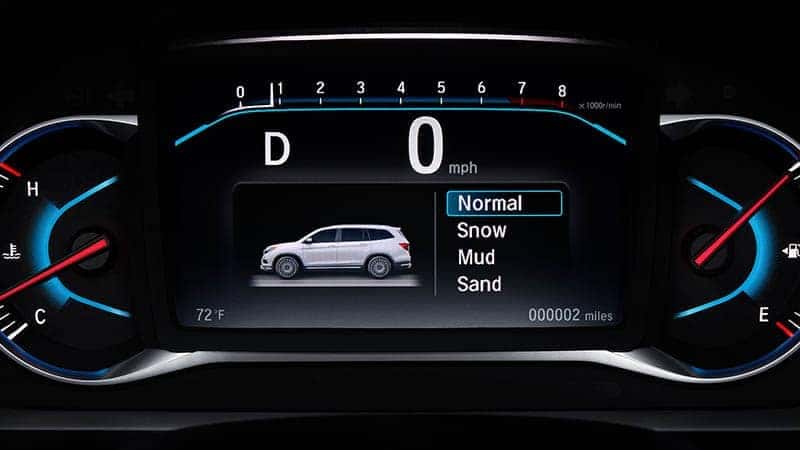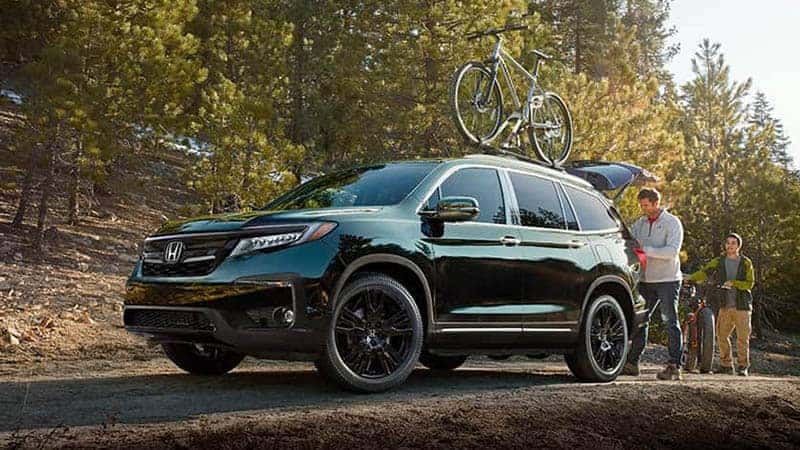 Ground Clearance
Ground clearance is the distance between the road and the lowest point of the underside body of the Pilot. With a high ground clearance, a utility vehicle can traverse different types of terrain without scraping or damaging the bottom. The Pilot has a ground clearance of 7. 3 inches, so whether you're going off the beaten path or heading to a remote campsite, the Pilot will stay high above it all.
Towing Capacity
For drivers who need an SUV to tow large loads, trailers, boats, and more, consider opting for the AWD configuration, which can tow up to 5,000 lbs. Attempting to tow a load that exceeds your vehicles limits is extremely dangerous but even the 2WD Pilot can tow up to 3,500 lbs., which might be more than enough for drivers who need to tow light weight trailers, teardrop campers, jet skis, and the like.
2WD – 3,500 lbs.
AWD – 5,000 lbs.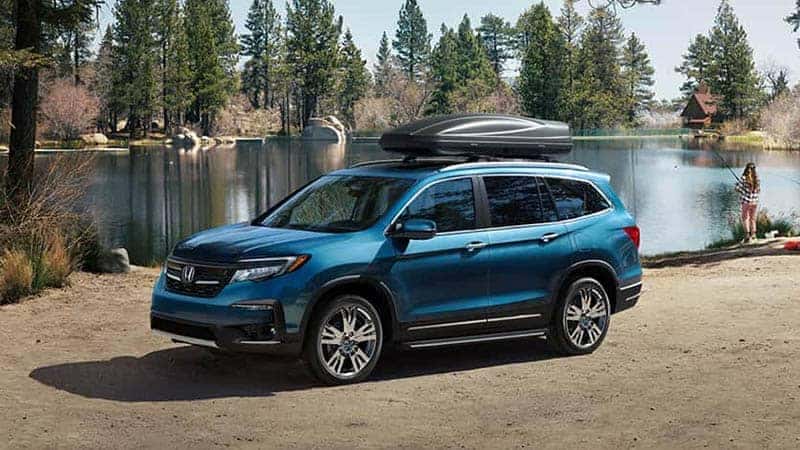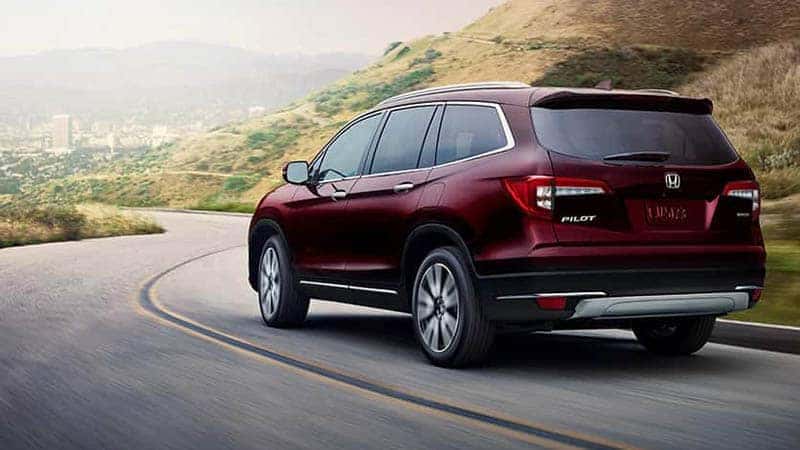 Active Safety Features that Enhance Performance
The Pilot's already impressive performance is enhanced with active safety features that ensure it is performing at its very best on every road and through various types of weather conditions. These features help the Pilot maintain good tractive control, come to a complete stop more quickly in an emergency braking situation, and prevents skidding on slippery or loose road surfaces.
Vehicle Stability Assist with Traction Control
Anti-Lock Braking System
Electronic Brake Distribution
Brake Assist
Tire Pressure Monitoring System with Tire Fill Assist and Location and Pressure Indicators
LED Daytime Running Lights