Find a Fuel-Efficient Vehicle at New England Honda Dealers
The 2017 Honda Accord Hybrid
The 2017 Honda Accord Hybrid runs on an Inline-4 aluminum alloy engine with a 16-valve DOHC i-VTEC valvetrain system as well as a lithium-ion battery and an AC synchronous permanent-magnet electric motor. This enables each trim to get high rates of efficiency and solid amounts of horsepower, too: Running on its standard gas engine, the Accord Hybrid realizes 143 hp and 129 lb-ft of torque, while running on its electric motor, the Hybrid achieves 181 motor hp and 232 lb-ft motor torque. The Hybrid also provides a combined 212 system hp, as well as an incredible EPA-estimated 49 mpg in the city and 47 mpg on the highway.*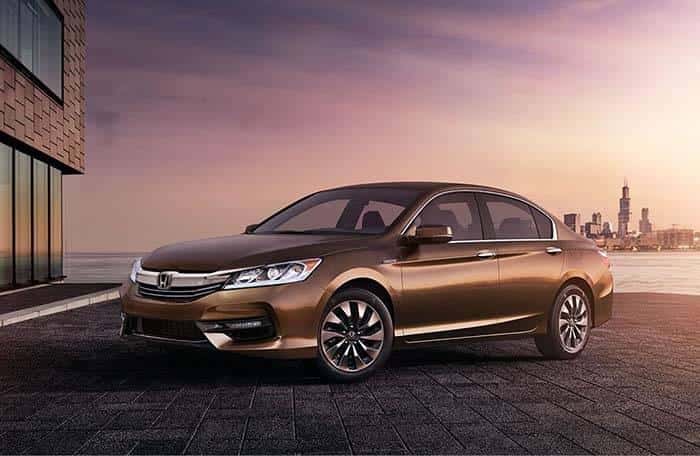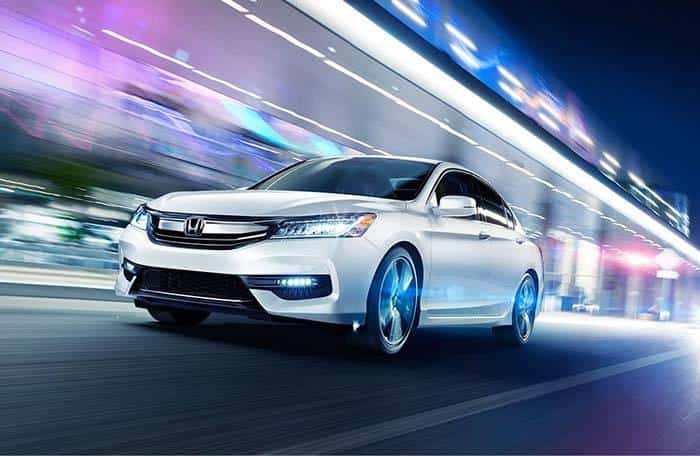 The 2017 Honda Accord Sedan
The 2017 Honda Accord gives drivers a good amount of engine power while also ensuring quality performance. For example, Accord drivers get a choice between two engines: a 2.4L I4 16-valve DOHC DI engine that can churn out 185 hp while also producing 181 lb-ft of torque, and a 3.5L V6 engine that delivers 278 hp and 252 lb-ft of torque. When it comes to fuel efficiency, you can look forward to different rates depending on the transmission system you equip your car with. For example, when outfitted with a continuously variable transmission, the Accord Sedan gets an EPA-estimated 27 mpg in the city and 36 on the highway for a combined rate of 30 mpg.** Meanwhile, when equipped with 6MT, the car will get an EPA-estimated 23 mpg in the city and 32 mpg on the highway, for a combined rate of 26 mpg.**
The 2017 Honda Civic Coupe
The Civic Coupe runs on either a 2.0L Inline-4 aluminum alloy engine with a 16-valve DOHC i-VTEC valvetrain that generates 158 hp and 138 lb-ft of torque, or a 1.5L 4-cylinder aluminum alloy engine with single-scroll MHI TD03 turbo and internal wastegate that produces 174 hp and 162 lb-ft of torque. Depending on which trim level and transmission you choose, you'll get one of several fuel economy rates: LX 6MT models achieve an EPA-estimated 28 mpg in the city and 39 on the highway,* while LX and LX-P CVT models get an EPA-estimated 30 mpg in the city and 39 mpg on the highway.** The EX-T model with 6MT gets an EPA-estimated 30 mpg in the city and 41 mpg on the highway.** Finally, EX-T, EX-L, and Touring CVT models get an EPA-estimated 31 mpg in the city and 40 mpg on the highway.**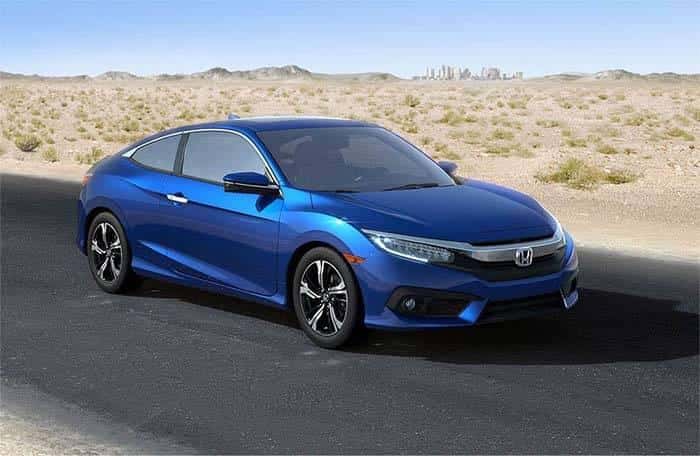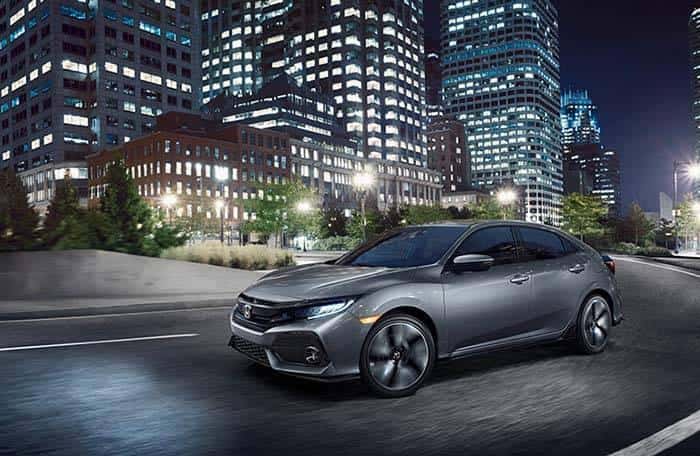 The 2017 Honda Civic Hatchback
The Honda Civic Hatchback runs on one of two engines: a 2.0L Inline-4 aluminum alloy engine with a 16-valve DOHC i-VTEC valvetrain, or a 1.5L 4-cylinder aluminum alloy engine with single-scroll MHI TD03 turbo and internal wastegate. Depending on how you equip your new Hatchback, it will get either 174 hp or 180 hp, and you'll be able to achieve between 162 and 177 lb-ft of torque. The effective yet sporty Civic Hatchback achieves an EPA-estimated 30 mpg in the city and 39 mpg on the highway for LX and Sport 6MT models, 31 mpg in the city and 40 mpg on the highway for LX, EX, and EX-L Navi CVT models, and 30 mpg in the city and 36 mpg on the highway for Sport and Sport Touring CVT models.**
The 2017 Honda Civic Sedan
The Civic Sedan allows you to choose between two powerful engines: an Inline-4 and a single-scroll MHI TD01 turbo and internal wastegate engine. Depending on which of these two you choose, you can look forward to between 158 and 174 hp, and as much as 167 lb-ft of torque. Likewise, fuel efficiency depends on the engine as well as the transmission you opt for. Civic Sedan LX 6MT models get an EPA-estimated 28 mpg in the city and 40 mpg on the highway; LX and EX CVT models get an EPA-estimated 31 mpg in the city and 40 mpg on the highway; EX-T 6MT models achieve an EPA-estimated 31 mpg in the city and 42 mpg on the highway; and EX-T, EX-L, and Touring CVT models will give you an EPA-estimated 32 mpg in the city and 42 mpg on the highway.**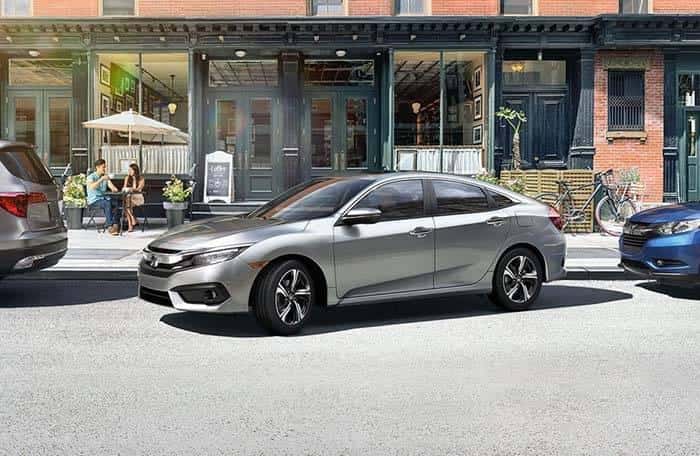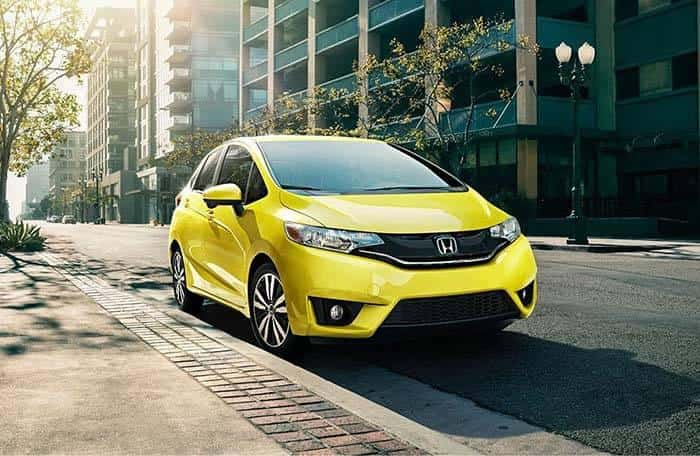 The 2017 Honda Fit
Running on a 1.5L Inline-4 engine, the Honda Fit generates 130 hp and 114 lb-ft of torque, while achieving an EPA-estimated 33 mpg in the city and 40 mpg on the highway in LX CVT models, 32 mpg in the city and 37 mpg on the highway for EX CVT and EX-L models, and 29 mpg in the city and 36 mpg on the highway for LX and EX 6MT models.** The Honda Fit is an ideal choice for drivers looking for a vehicle that is small on the outside, spacious on the inside, and fuel-efficient all around!
Critical Praise
When it comes to the drivetrains and engines of these Honda vehicles, the critics have a good deal of praise:
U.S. News on the Honda Accord Hybrid: "The Honda Accord Hybrid is one of the best hybrids on the market. First and foremost, its fuel economy estimates (49 mpg in the city and 47 mpg on the highway) are among the best of all hybrids. In addition, the Accord Hybrid has a well-appointed cabin, a smooth ride, and outstanding crash test scores and reliability ratings. There is very little not to like about this car."
---
Consumer Guide on the Honda Accord: "Now more than ever, the hyper-competitive midsize-car segment is filled with excellent vehicles, but in all its forms, Accord remains among the best in the class."
---
Car & Driver on the Honda Civic: "The Civic exemplifies automotive excellence and blends fun with efficiency and practicality. Precise steering, a solid chassis, and a well-tuned suspension provide both a compliant ride and sweet handling."
---
CNET on the Honda Civic Hatchback: "The Honda Civic has long stood as one of the best economy cars on the market. For most of its history, it's won praise for offering an economical ride that doesn't scrimp when the driver wants to have a little fun."
---
Edmunds on the Honda Fit: "With impressive fuel economy, loads of passenger room and unmatched cargo versatility, the Fit made subcompact cars a mainstream consideration. Today's Fit continues to offer those winning traits while adding cutting-edge technology and creature comforts such as leather upholstery and keyless ignition."
**Based on 2017 EPA mileage ratings. Use for comparison purposes only. Your mileage will vary depending on how you drive and maintain your vehicle, driving conditions, and other factors.