2017 Honda Accord Sedan Performance Offerings Let Drivers Hit the Road with Incredible Efficiency, Power
Engine Options
Powerful engine delivery is just one of the Honda Accord's many impressive offerings.
Two engine choices are on offer for 2017. The standard engine, found onboard all but the two highest Accord trim levels, is a 2.4L i-VTEC In-Line 4 engine that produces between 185 hp and 189 hp and between 181 and 182 lb-ft of torque (Sport and Sport Special Edition trims offer the higher outputs).
The two top-level Accord trim levels, the Accord EX-L V6 and the Accord Touring, each features a 3.5L i-VTEC V6 engine that generates 278 hp and 252 lb-ft of torque.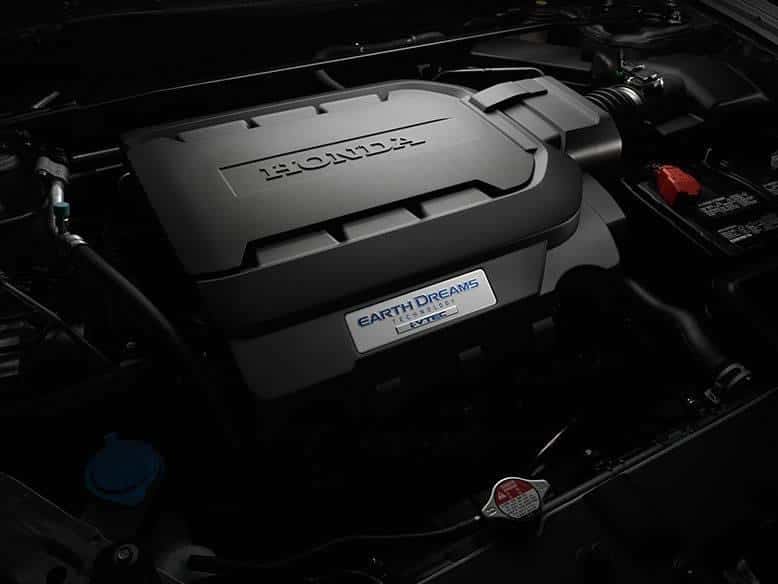 Performance-Enhancing Extras
In addition to its outstanding engine power and fuel efficiency, the Honda Accord also brings an assortment of performance-boosting extras to the road, enhancing the drive in a variety of ways. These features include:
Vehicle Stability Assist with Traction Control: The Accord's standard Vehicle Stability Assist with traction control system aids in stabilizing the car when cornering. This system also helps the driver maintain traction when accelerating on loose or slippery surfaces. This is accomplished by regulating engine output and selectively applying braking power.
Eco Assist: An Eco Assist system comes standard onboard the Honda Accord, helping enhance the car's fuel economy by adjusting engine, transmission, climate control, and cruise control performance. This feature is activated by a simple push of the ECON button, and the color-coded bars of an ambient meter change according to the motorist's driving style and the operation of the brake or accelerator pedals.
Variable Cylinder Management: Accord models equipped with the available V6 engine feature variable cylinder management technology, which enables the engine to run on only three cylinders instead of all six when operating at cruising speeds. The system can seamlessly transition back to operating on all six cylinders whenever additional power is needed once again.
Hill Start Assist: Standard Hill Start Assist helps drivers accelerate easily and smoothly from a stopped position on a hill or incline. This feature briefly holds brake pressure when the car is stopped on a hill, giving the driver's foot time to move from the brake to the accelerator without allowing the vehicle to roll forward on a downward-facing incline or backward on an upward-facing incline.