The 2017 Honda Civic Si Performance
Turbocharged Engine Tuned for Performance
Under the hood of the Honda Civic Si is the heart and soul of its vibrant and animated performance. It's a turbocharged engine that is throaty, buoyant, and assertive, producing up to 205 hp and 192 lb-ft of torque. Paired with an adaptive damper system that adds to the exhilaration and precision handling, there is no stopping heads from turning as the Civic Si whizzes by. Thanks in part to this high-performance engine, Car and Driver notes, "There is no denying the overall excellence of the 2017 Honda Civic Si. There just isn't."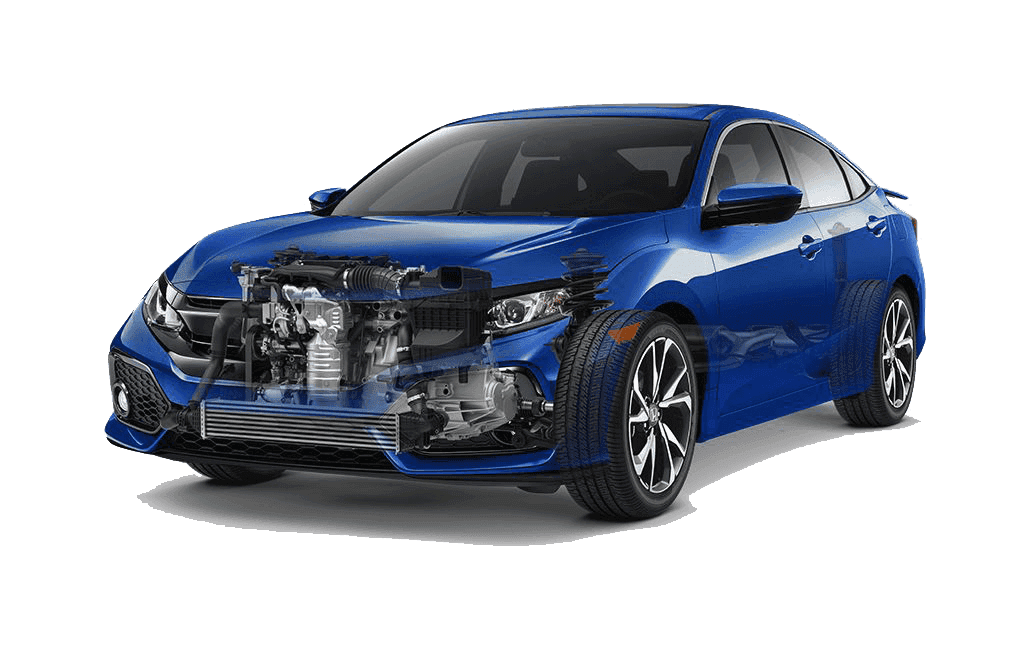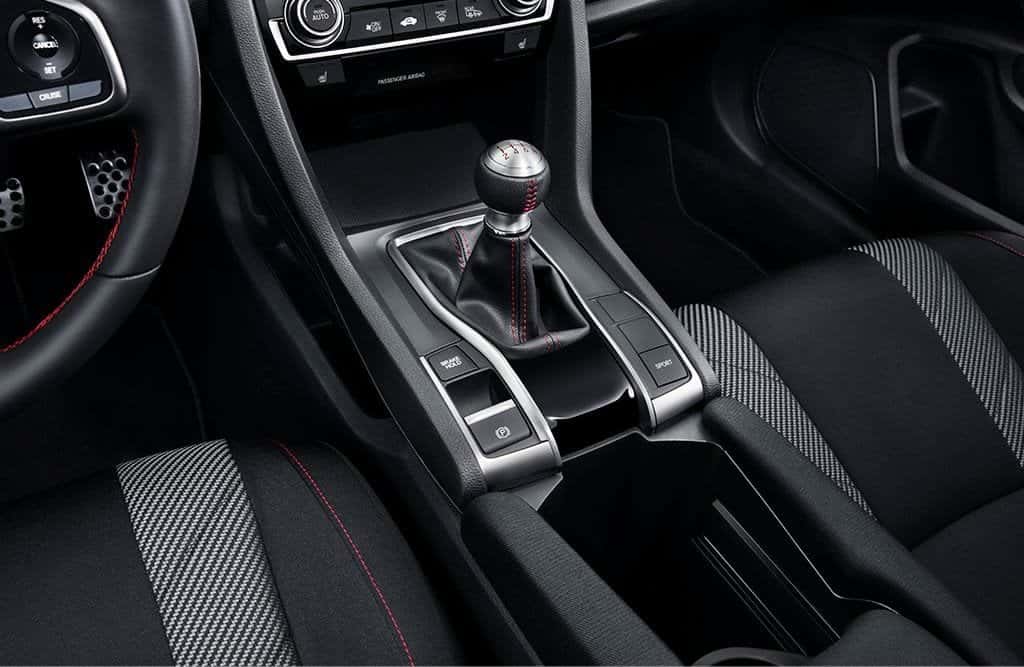 Transmission
No engine is complete without the perfect transmission mate. The turbocharged engine inside the Civic Si is paired with a close-ratio 6-speed manual transmission with helical limited slip differential. There is even a special Sport Mode that gives drivers behind the wheel the ultimate experience and jurisdiction over the road—whether it's a straightaway or has a lot of twists and turns.
Fuel Efficiency
With so much power under the hood, the Civic Si also continues to impress with excellent fuel efficiency. The fuel tank will hold a capacity of 12.29 gallons, and the Civic Si's fuel economy is rated at an EPA-estimated 28 city / 38 highway / 32 combined mpg.* That means the Civic Si is prepared to take you longer distances with far fewer visits to the pump.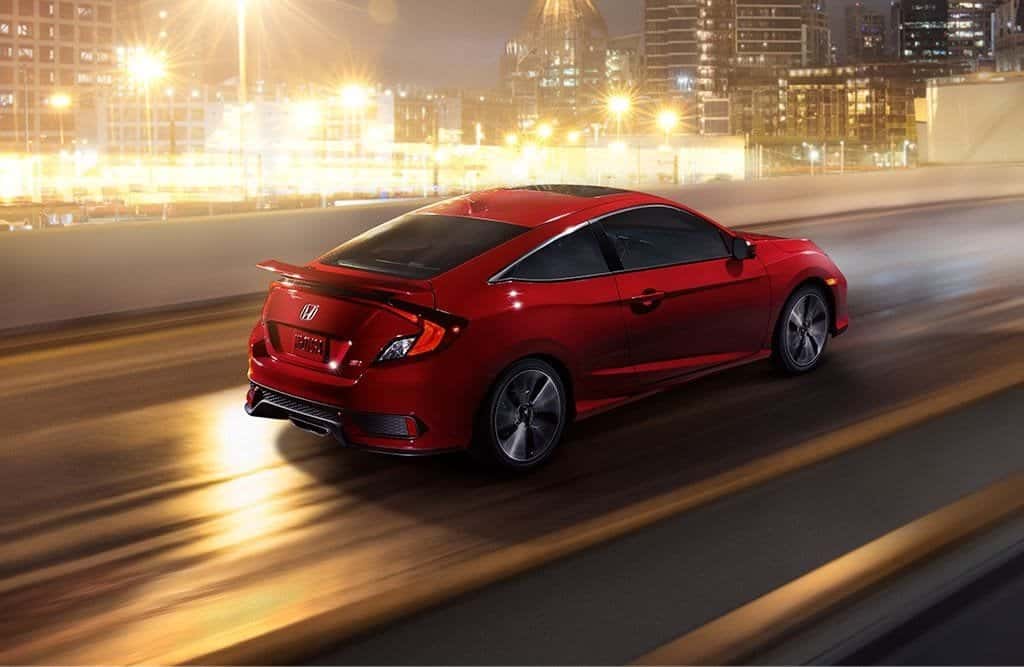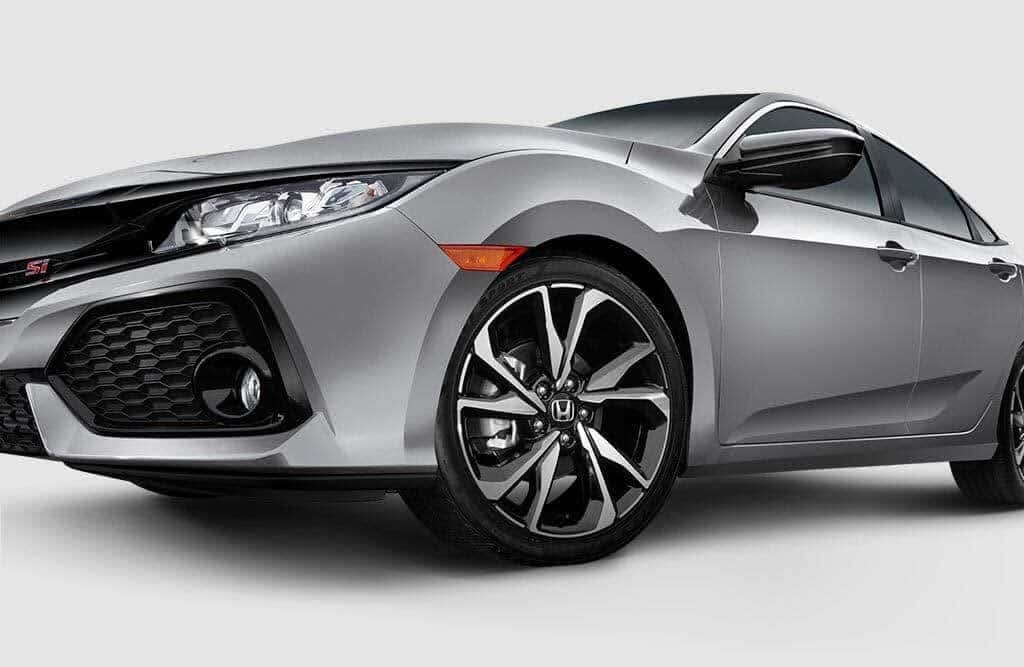 Wheels / Tires
The Civic Si features 18-inch machine-finished alloy wheels with gloss black insert that adds to its aggressive stance on the road. Tires are all-season and equally ready for those hot summer afternoons and those coldest of New England winters.
Performance-Enhancing Features
Beyond the engine, the transmission, and the like, the Civic Si also comes with a number of features that help boost its performance and handling on the road by clinching a firm and secure stance that translates into greater control and improved safety.
Vehicle Stability Assist – The Vehicle Stability Assist system on the Civic Si features traction control to enhance the performance and handling on the road during sudden acceleration, braking, or tight turns. Along with added traction, it assists drivers in maintaining the utmost control on slippery roads and loose gravel by regulating the engine's output and selectively applying braking to wheels that might be slipping or underperforming.
Anti-Lock Braking System – Further improving the safety and enhancing the performance of the Civic Si is the anti-lock braking system that ensures all wheels maintain active control on the road. In situations where the driver is braking, this system kicks in to prevent the wheels from locking up, which can cause skidding across the road.
Electronic Brake Distribution – Further securing the Civic Si's contact with the road is an electronic brake distribution system, which can automatically shift the amount of braking pressure applied to each of the four separate wheels, applying more force or letting up pressure when needed based on road conditions, speed, or other factors.
Brake Assist – The brake assist system installed in the Civic Si can react more quickly to drivers slamming on the brakes in an emergency braking situation. This helps the Civic Si come to a complete stop more quickly and more efficiently to safely avoid any impact.